The retail sector is an important aspect of commercial activities. Since its early days of barter trading, the retail seller has been a part of every civilization and has come a long way from its humble origin. This sector provides an opportunity for both the buyer and seller to make profitable bargains which has kept the sector alive for ages.
In the age of digital technology, the retail sector was momentarily overwhelmed by online shopping. Brick and mortar shops were increasingly taken over by their digital counterparts.
"It easier to order online and get products delivered at their doorsteps. This pressure-to-perform scenario encouraged the store managers to evolve the traditional stores into their modern avatar".
The present-day retail sector is a complex potpourri of science, commerce, and human relations. It has become a bed for innovations and application of the products & services of the high tech industry. The amalgamation of several spheres boosted by technology and stimulus to perform has transformed the retail sector into its present form. The store managers have used the very menace to their existence – the digital platform to reshape their business model.
Stores are now more than just an outlet for buying goods. They have become a place for experiencing the product line of a company. This enhanced store experience is made possible by the state of the art audio-video technology. The basic pick and pay shops are getting replaced by pick and go stores where artificial intelligence is helping identify customers and their purchase.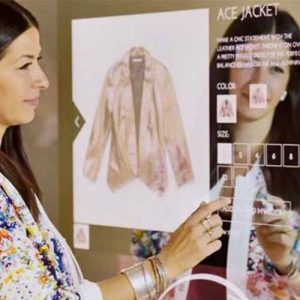 Inventory management is getting easier and much more accurate by the use of RFIDs and other complementary technologies. The Internet of Things is helping store managers gather intelligible data and take informed decisions on store operations.

The trends to come in 2020:
Every year, the National Retail Foundation (NRF) organizes the Retail's Big Show to showcase the emerging trends in the retail sector. This year, the event took place in New York in January. It was attended by 40,000 participants who got to see and understand the advances in the retail sector as presented by 800 exhibitors from 99 countries. The partakers got a chance to experience the new age knowledge in the retail and were enriched by talks and presentations from the industry leaders.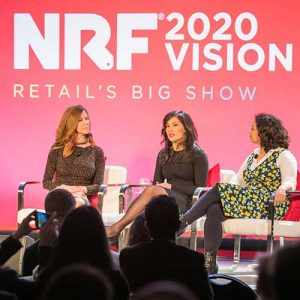 Several trends were observed at this years' Retail's Big Show exposition. These trends have been understood to improve the retail sector into its next look. These trends have both technological and social aspects associated with them and provide a prospect for store owners to maximize customer footfall and profits. Some of these trends are listed below:

Drawing technologists in retail:
The retail sector has been attracting technologists for fulfilling its requirements in the technology sphere. Several tech giants and service providers have dedicated technical units that develop, customize and deploy technology for the retail sector. These scientists and engineers are instrumental in putting technology at the heart of the retail industry. The efforts of the technologists have resulted in solving phenomenal problems of the retail sphere and their efforts have brought in noticeable change into it. "Target Inc., for example, had reportedly hired more than 1000 techies in 2019 and has plans to bring in a similar batch this year".
Previously, however, it had been difficult to get quality technologists in the retail sector. This was due to the lesser appeal of the retail industry as compared to the high profile, pure tech firms. To address this issue, the retail sector came up with attractive challenges to cater to the desires of the tech-savvy technologists.
"Kevin Johnson, CEO of Starbucks indicated in his talk that the retail industry needs to have the vision to attract and solve the obstacles in front of them. The Deep Brew initiative of Starbucks is a perfect example of this cause".
There are numerous advantages to having techies in the retail sector. Apart from having innovative solutions to various challenges the industry faces, it increases the reach of a brand among the people. This understandably increases the existence and revenue of a company. Also, this provides them with a chance to create a positive impact on people's lives. Technology-based solutions have improved the lives of numerous people, empowering them in several cases.

The growth of experiential retail:
The conventional store is being replaced with shops where customers can go, use the products and get a feel of it before deciding its utility in their lives. This type of retail, known as experiential retail is fast gaining popularity among the buyers and sellers. The stores are getting redesigned for the pure discovery of the goods a company has to offer. Since the online stores are unable to provide such a rich experience to its customers, the experiential stores are on a rise.
At NRF 2020, Erik Nordstrom, co-president of Nordstrom said "The store is not just about transactions but about the discovery of products. It's not about going into stores with a checklist. This is super important for us. Yes, it could all begin online but we want to make it seamless across the channels."
Experiential retail is encouraging the customers to go back to the brick and mortar shops with renewed enthusiasm – a positive trend in the retail industry.
Showfields Inc. used the experiential retail concept to draw online-based stores to have a physical existence. They are servicing to the online retailers to have a physical existence in their outlet within three to five weeks. Their flagship store in New York is a demonstration of the concept. The average visit time of this 14000 sq. feet store is 33 minutes.
Several factors have contributed to the growth of experiential retail. The competition for traditional stores from online retailers has been an important driving factor in altering brick and mortar stores into experiential stores. The availability of technology and the opportunity for showcasing brand ideas have been the other factors.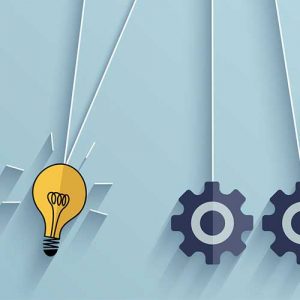 There are several advantages to having experiential retail. Experiential stores warmly address consumer needs helping them build a loyal clientele. Businesses gather customer feedback and develop contacts with partnering establishments. The involvement of customers in these novel stores has increased buyer visits to the stores increasing income for many.
The use of in-store devices by the store associates: The modern retail stores are equipping their store associates with hand-held devices to service customer requirements. This enables the store associates to spend more time with the buyers understanding their requirements and offering them expert advice. These devices range from tablets to handheld POS equipment allowing the front line employees to access real-time data, demonstrate a product, finalize a sale and make payments.
"Kevin Johnson, CEO of Starbucks mentioned at NRF 2020 that their technology-driven Deep Brew concept is enabling them to free up the store associates so that they can spend more time with the customers. This, in turn, is resulting in richer customer experience. IKEA Food is enabling its workers with real-time information to act upon resulting in better forecasting, management, and reduced wastage".
There are several other advantages of having in-store devices for the store associates. Stores become easier to run and more manageable owing to the readily available product and customer data. The rate of failure in the delivery of orders has reduced to less than one percent increasing the overall efficiency of the stores. This empowerment of store associates has also improved the work culture of the stores. Employees are feeling free to put forward their ideas through the digital platform with enthusiasm.

The use of technology in retail:
Technology is one of the important aspects of transforming the brick and mortar store. It has previously and will continue to impact the changes in the retail sector. It is one of the key trends to look out for in the coming times. The following technologies among others have made a deep impact on the retail sector.
Artificial Intelligence: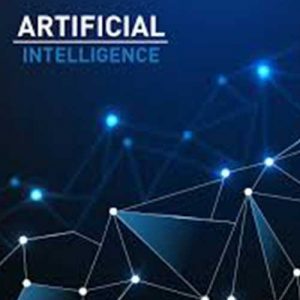 It is one of the technologies which has impacted the retail sector. Stores are using AI along with computer vision to manage both shelf inventory and stock inventory. Pensa Systems in association with the major stores in the US is using drones to take video footage of the shelves allowing easy refilling of the empty ones. The stocking checking activity which used to take a long time and was carried out once in 10 to 15 days in big stores is now easily completed several times a day. The customers no longer have to go away from an empty shelf when the product is available in the stock.
Artificial Intelligence along with Computer Vision has enabled the grab and go stores. The known customer can simply walk into these stores, pick their merchandise and simply move on without having to talk to anyone or stand in long check out queues. The store cameras identify the customer, the goods taken and charges the buyers' nominated credit card. The Amazon Go stores are one of the many such examples.
Facial recognition also allows stores to identify loyal customers and entertain them as per their preferences. It helps them to create custom offers and extend loyalty reward points to the returning customers. By using computer vision, the stores can be analyzed for heat patterns and restructured for better shelf layout and traffic movement.
Artificial Intelligence also enables a store to make marketing decisions. The demographic details of visitors help store managers push forward their desired preferences. AI is used to measure the performance of the store associates. The sales data from the POS of the associates give an insight into the efficiency of every front line executive. Computer vision supported with complex algorithms helps understand the suitability of an employee for a given job.
RFID: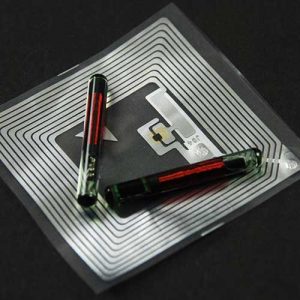 Radio Frequency Identification or RFIDs have influenced the retail sector in a big way. Aspects like low cost of RFIDs, their global standardization, easy availability and compact RFID readers have brought in these devices inside the stores. RFIDs have been instrumental in, efficient inventory management. The merchandise can be scanned through handheld scanners or robots reducing the time required to count them and lesser staff for the inventory management operations. RFID based inventory management is accurate as well.
RFIDs are useful in supply chain management. It increases product visibility on the supply chain, increasing traceability, and control of the merchandise. It also helps in better store security and access control within the stores. RFID access cards allow only designated personnel to enter the restricted areas of a store.
RFIDs are used for in-store product advertisements. A buyer can simply read the RFID tag of a product to find out more about it before deciding on it. RFIDs enable store managers to increase sales of products. By checking which products are selling more and which ones are not, the store managers can make informed decisions on modifying the product display.
Internet of things:
Internet of Things is the technology of connecting devices to the internet and gather information through them for taking intelligible actions on them. IoT has helped the retail sector grow and will continue to do so. IoT enables concepts like smart digital signage and Bluetooth beacons. Depending on the age and gender of the customers nearby, the digital signage displays customized advertisements. The buyer also receives tailor-made commercials on their mobile phones if they are near the store.
IoT also facilitates smart mirrors and virtual closets. Shoppers can see how they would look in outfits without having to try them. These devices also recommend clothing as per the age, gender, skin tone of the buyer. Robotic assistance and automated vending machines are a few more applications of IoT in the retail. Few restaurants in China are using robots to serve their customers.
IoT also helps in tracking goods in the supply chain. They inform the current position of the goods helping the management take erudite decisions. IoT permits tracking of temperature, humidity and various storage parameters of perishable articles allowing better control of the supply chain. This reduces waste and boosts profits.
IoT also makes stores energy efficient. The store manager can track store temperature, electricity & water consumption, internet usage and effectively manage them to reduce the utility bills.
Rise of Sustainable business models:
The modern-day retail business is getting remolded into justifiable business models. Redeveloping the retail stores into having a viable structure allows the businesses to have a better future. Infusing such changes, however, requires time and effort.
Sustainable business models have given rise to re-commerce and circular economy. It involves selling a product multiple times. Re-commerce involves selling pre-owned, new or old goods with or without repair it at discounted prices. A circular economy aims at eliminating waste by refurbishing, repairing, reusing, and recycling a product. These concepts make high-end products available to all strata of buyers have a positive impact on the environment. The retail sector is aiming towards incorporating these features towards a sustainable business.
Sustainable business models lead to eliminating midpoints in a supply chain. This increases the profits for both the supplier and the consumer. This also improves the predictability of the supply chain, improving its controllability making it more manageable – in terms of products and employees in the organization.
Blending of lines between the online and offline stores: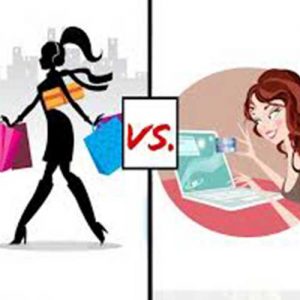 The lines between the online and offline stores will continue to blend in the coming years. The concept of buy online, pick at the store is fast catching up. It was found that presently 54% of consumers pick online and collect at stores. Also, a large number of customers look in stores and buy online. The concept of buying online and picking at stores helps customers save on delivery charges and at times is quicker than the store delivery.
It has also been observed that 75% of customers research a product online and then purchase it in stores. Hence the retail sector is reequipping itself to be omnipresent – present in both online and offline modes. This will ensure their customer outreach in all possible ways maximizing their sales and income.
Involvement of search engines and social media for sales: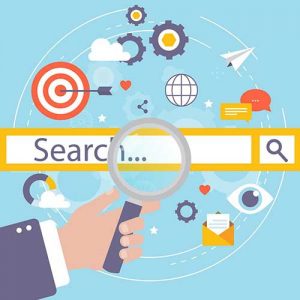 Trends show that people are increasingly shopping through social channels and mobile apps. People like to buy products they discover on Instagram and Snapchat. A study showed that 11.8% of next-generation crowd prefer shopping on Facebook.
Retailers are using social media and search engines to make their products more noticeable and market them. Stores are utilizing various technologies to this cause. Several tech-based startups are coming up with innovative solutions to market products for their customers. Marketing in social media is localized, cost-effective, and productive for offline stores.
Localization and personalization of retail store products:
Several multinational brands having ventured into different countries have adapted their products to suit local preferences. This trend will continue to follow in the coming times as it increases the local acceptance of the brand. Food, apparel, footwear are few of the industries which will see the effect of localization and personalization.
Levi's, for example, is offering customized embroidery centers within its stores for creating unique designs on its apparel. Adidas is developing footwear specific to local terrain and climate. Food giants like Pizza Hut are continuously innovating its menu for its Asian outlets to attract their customers. A factory store for bags in Zurich allows customers to use production machinery under supervision to make their bags.
Customized products increase their usability among local buyers. It also instills brand faith among the users. A personalized touch improves customer relationships and makes them feel exclusive and special. This increases returning customers which sustain the retail business in the long run.
Customer feedback taking limelight: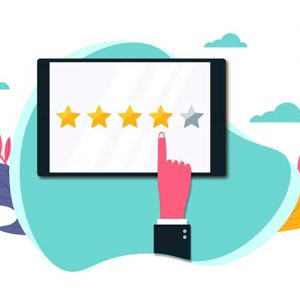 Customer feedback has always been important and will continue to be at the center stage of the retail sector. It gives direct insights into what the customer wants, their liking and disliking, and any modification that they would prefer in the products and services at the stores.
Customer feedback is collected at the store and after store through the digital medium. Brands are ever-increasingly investing in customer services to find scope for improvement and connecting with the customers after a product purchase. Brands are using the technology-driven analysis to find out and execute quality control measures for changes in their in-store services and products.
Customer feedback also provides an opportunity for the stores to collect buyer data. This data is effective for marketing purposes as it contains the details of people who have been interested in the products offered by the store.
The growth of Digital wallet culture:
The advances in technology have given rise to a new form of payment – the digital wallet. A survey conducted by Bank of American shows that 91% of people having smartphones prefer paying through it. The mobile phone has become an important part of their lives and they like paying through it than any other medium.
Following the trend, a growing section of retailers is accepting payments through wallets.
"A sample survey shows that 34% accept PayPal, 25% accept MasterCard PayPass and 24% Android Pay. Also, 11% of retailers indicated that they will soon start accepting digital wallet payment. 2.1 billion customers worldwide are expected to use mobile wallets for payments or fund transfers".

Brand community building by retailers:
Retailers have understood the importance of building communities based on their brands. This brings the customers together with a sense of oneness making them loyal to the brand. They remain together and participate in brand-related activities that promote the brand increasing its outreach among new members.
An Australian footwear brand, Pace Athletic, specializing in running footwear and gear realized the potential of community building and started the Pace Running Club. It became a huge hit and within two years of starting the club, the brand now has grown its business with five stores with the support of its club members.
The growth of subscription service in retail:
"According to McKinsey & Co. there has been a 100% growth in subscription services in the past five years. This shows that adding a subscription service to a retail business is a viable method of having loyal customers and thereby an additional stream of revenue".
Subscriptions are a convenient option for a retail business to have a constant future source of income. It helps them forecast cash inflow which in turn helps them to plan business expansions. For the customer, it is a good way of fulfilling their recurring needs.
Health and wellness aspects will dominate the retail sector:
n the coming times, health and well-being will be an important factor in every retail sellers' mind. This factor will make both buyers and sellers conscious about their choices leading to a major shift in the retail industry. Natural, herbal, or organic products will compete aggressively with their synthetic counterparts. The concept of 'back to mother nature' will affect the retail sector as well.
It is projected that on a global scale, the sale of organic-based personal care products will rise to $17.6 billion by the year 2021. People are retracing themselves to alternative sources of medicine and there will be an increase in the sales of herbal medicines and supplements. People will be more aware of their well-being and choose products which are closer to nature.
Conclusion
It can be seen that the retail sector in 2020 will be influenced by several factors. Starting from technological to financial and management trends, it will be influenced by several drifts that will reshape it at the start of the new decade. The briskly changing consumer habits and the competitive markets will stimulate the retail sector to grow in an enhanced direction. This change will ultimately benefit both the buyer and seller towards more profitable deals – the ultimate goal of any trading activity.
Ready to scale your retail? Our team of POSibolt consultants are on hand to help you grow your business. Click on the link to request a callback: https://posibolt.co.za/contact/ or visit us at https://posibolt.co.za