Game-changing tips to run a successful e-commerce offering for Omnichannel retail.
E-commerce is defining success in the retail industry for the past few years. It has modified the way consumers are opting to buy from the market. In 2017 alone, global e-commerce sales were 2.3 trillion US dollars. This figure is set to rise to 4.48 trillion US dollars in 2021, with the growing norms of social distancing and prevalent economic turmoil, electronic means of retail is set to be a game-changer in the coming times.
E-commerce has been successful due to several factors. One of the important reasons is Omnichannel retail – the use of all available sales media to reach out to the buyer and finalize a sale. This includes the use of brick and mortar shops, e-commerce websites, and mobile phone platforms among others.
You need to consider several points toward starting and sustaining e-commerce business. We bring to you a collection of such factors that will serve as game-changing tips for running a successful e-commerce business.
Proper launch of an e-commerce website:
You must do the proper groundwork before launching your e-commerce platform. You need to know about your products, your competing e-commerce platforms, and chalk out a marketing plan before taking the step towards launching your portal. The products should be properly photographed and the content should be as per a structured plan and optimized as per SEO strategies for the website to rank high on the search engines.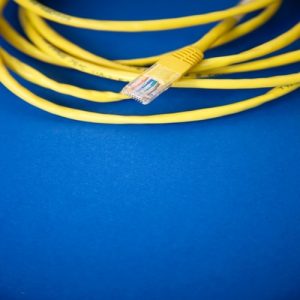 Associating with third-party e-commerce platforms:
To have an Omnichannel presence, it is imperative to partner with third-party e-commerce websites such as Amazon, Flipkart ,bid or buy etc. Since these platforms have a large clientele, it increases the chances of selling your product on their media. These platforms also serve as a stage for marketing your products where the consumers can compare and buy them. This direct to consumer approach (DTC) will boost your promotions and sales.
Partnering with social media platforms:
Facebook recently added e-commerce shops to Facebook business pages and Instagram business profiles. This provides an opportunity for the seller to market and sell their products on both these sites. Facebook is also actively partnering with other e-commerce sites like BigCommerce and Shopify to boost the sales of products on the e-commerce platform.
This link-up between various e-commerce platforms has given rise to 'headless commerce' where the e-commerce description of the product is delivered by a single provider across various platforms. The partnering of social media platforms and e-commerce websites is leading to better AI-based analyses and automation into the e-commerce business. It has also led to the promotion of small businesses.
"For E.G: Etsy reported a 26.4% year-over-year growth in active sellers in the first quarter of 2020".
Reliable inventory system and dependable logistics partner:
Your e-commerce business must be supported by a reliable inventory system. This will enable you to make informed decisions and have uninterrupted sales though your Omni-directional sales platforms. Likewise, you need to have a dependable logistics partner to ensure a continuous inflow of stock and outflow of merchandise to your customers.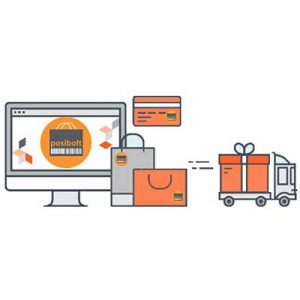 One way to achieve this is to use integrated ERP tools that provide end to end inventory management and synchronize with the logistics as well. Such tools have integrated POS systems to give your frontline teams a real-time scenario of the inventory and supply chain; an essential requirement of present-day Omnichannel business.
Multi-tasking your resources:
It is a smart move to utilize your resources in multiple ways to generate maximum profits. You can use your retail stores in several regions to double as fulfillment centers for your e-commerce orders. This increases the customer experience by reducing the delivery time and helps you reduce costs by utilizing the existing infrastructure.
"For E.G: Target Inc. online business has increased during the COVID-19 epidemic. They have converted their 1900 retail stores to double up as fulfillment centers. These fulfillment centers completed about 80% of the first-quarter sales of 2020".
The buyers are spending when they are coming to pick up their ordered goods at the stores – increasing their profit margins. Their Chief Financial Officer indicated that each digital transaction cannot be measured in dollars only; it is an opportunity for Target Inc. to get their customers to spend more on them.
Localize your strategy as per the area:
It is sensible and profitable to localize your e-commerce presence as per the target area. This not only gives your customers a personalized touch but also helps them better understand the products in their lives. Nike and McDonalds are two such examples of local customization's. Buyers from Spain read Spanish reviews of Nike merchandise and Indian customers of McDonald's get to order from flavors of their region.
Attract your customers through discounts, freebies, and contests:
Everybody likes discounted products. You are bound to see returning customers more often if you provide discounts at your e-commerce sites. An occasional freebie with the bought merchandise is set to make your client happier and loyal to your website. Similarly, contests involve consumer participation and increase brand awareness among them.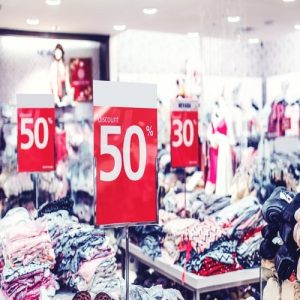 Create buying guides and how to use product guides:
It is a smart move to create a buyer's guide informing customers about the advantages of your products over its rivals. These guides double up as a marketing tool. How to use product guides is also a step towards consumer education which pays back in the long run. Seasonal guides are also a great way to reach out to your e-commerce clients.
Support a movement:
Posibolt is the next generation ERP solution for all your omnidirectional e-commerce needs. It provides an end to end solution for integrating inventory, logistics, point-of-sale, handling social media marketing, product photography, SEO strategy, web site development, and brand identity towards your Omnichannel sales. You can integrate your business with third-party sellers like Amazon, Facebook, and monitor your ever-growing sales with Posibolt. Feel free to reach us at info@posibolt.co.za or +27105951080 for further information.
Ready to scale your retail? Our team of POSibolt consultants are on hand to help you grow your business. Click on the link to request a callback: https://posibolt.co.za/contact/ or visit us at https://posibolt.co.za/