Starting a business is daunting and can be a challenging one, once the right ingredients are mixed using the correct process.
The challenges of correctly positioning your brand and product in the marketplace, leveraging your resources to attain both claims in the brick-and-mortar as well as online retail space, and ultimately having a reputable brand has now been overcome.
What next? What should you do next?
If growth is what you aim for, this article outlines a way to expand from a single-store retailer to a retail multistore / multi-store chain business.
Brand Identity:
Begin with an easy and attainable goal. Ensure that your current store has a brand identity. Enlist the services of a retail store architect to elevate your store branding correctly.
Here are a few easy tips:
Create an identity that your consumer can quickly identify and connect with. Set up consistent signage and color's. Let these colors be trendy and synonymous with your brand.
Explore experiential retail. Create an atmosphere that will be comfortable for your consumers. Provide convenient amenities they will need during their shopping trip.
It is important for consumers to experience your brand in a professional and memorable way. Your staff should provide service while wearing consistent brand colors. Additionally, give your consumer a souvenir, your branded carrier bags should become a part of their collection.
These tips will set the standard for your future stores. It will become an easy, cut and paste model to recreate at different locations.
The brand identity of South African retailer game stores is a great example of this. Consumers glimpse at pink signage and know who to expect. The pink signage and fonts flow right through the store from internal price signage to merchandising displays.
TIP: Ensure that your store name and associated brands are registered with the trademark registry, not just company registration!
Finance:
Do you have sufficient working capital for your next branch? Are you cash flow positive?
Has your current business been consistently profitable over the last few years? What are the key financial metrics you use to measure store and company performance?
The answer to these questions can be found at POSibolt ERP. A comprehensive accounting software gives you the ability to know and control what is happening in your business.
These are but a few questions you should be asking when budgeting and spending on the next few branches.
A negative bank balance is not going to reap in the profits your company needs.
A good way to know whether you ready for a multi-store chain is to have 12 months worth of working capital available to you.
Ensure that your current vendors are on board to support your new locations.
Locations:
Location is arguably one of the most important keys to unlock retail multistore success.
If you would like consumers to support you, you have to make it easy for them to find you. Identify the right location for your new stores, research the location to make sure it fits your target market.
You need to know the demographic and psychographic profile of your consumer to know where they will look for you. Check out this article by forbes on the best metrics to help you figure out what your consumer does and where they go.
Some of the metrics you might consider include mall trading densities and foot counts etc.
Leasing knowledge:
Getting a value-for-money lease can make or break the bank. You don't want to drain your business' capital because you are paying too much rent.
Learn about leasing, consult with a leasing specialist if necessary. With the right site identified, knowledge of leasing principles is key.
Groworx leasing services have extensive experience in this regard and relationships with all major landlord agencies. We can help you get the best deal for your multi-store leasing agreements.
Operations:
To run a successful retail-chain means that it needs to run as a well-oiled machine.
You need to be able to trust that when you aren't around, the machine works and it works well.
The best way to do this is to create and implement consistent standardized operation systems. This assists your growing staff as they will know what is expected of them.
Help your staff steer your machine in the same direction, the direction of success. Here are a few operations that should be standardized and familiarized with staff:
Troubleshooting to purchasing,
New store opening checklist,
Marketing,
Merchandising
Payroll processing
Customer service.
You may need a comprehensive POSibolt ERP system to help manage your retail business. An ERP system should offer a wide range of features to aid you in making smart business decisions.
Build a team: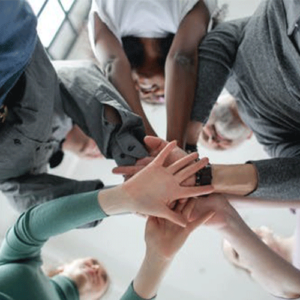 It is impossible to be everywhere and do everything yourself. To reach the goal of a retail multistore chain business you need to delegate.
Hire the right people who have the right skills, a positive can-do attitude and similar values to you.
Your team needs to be motivated to grow your business and you need to maintain good relationships with them. You also need to be realistic and ensure that there are systems of accountability in place.
It is important to ensure compliance with statutory requirements such as labor laws and retail licensing regulations.
BRINGING IT ALL TOGETHER:
Going from one store to two or even five is a thrilling step for any business. It can certainly lead to higher levels of retail success — but only if you do it right.
When expanding to multiple locations, make sure that your first store is ready to function without you. Standardize and document your processes and use technology to aid your growth. Remember those processes will always evolve and keep changing as you grow.
When you have your people, processes, and technologies in sync, expanding to new locations — and running multiple locations/ retail multistore — are completely doable. Find a greater purpose for why you do what u do and every day can be fulfilling.
Contact Groworx where we can help you bring all of this together to build a legacy that will endure for generations to come.
Here's a quick recap on how to expand your retail business into a multi-store retail chain:
Connect consumers with your brand identity. They should quickly identify your store and have positive memories. Ensure that you situate your stores where your target market frequently visits.
Before expanding, acknowledge your business's financial realities. Create a budget and plan accordingly, winging-it to retail multistore will do more harm to your business than good.
When setting up shop, set up in the correct space. Negotiate the best leasing deals so you save money.
Connecting your stores to run together as well-oiled satellite machines means that you have to standardize internal operations. Your key to success here is consistency internally. Employ the help of a smart ERP system to give you accountability on smart business decisions.
Create a team that will support your goal of expansion. You will need to delegate to various people at various stores. This will work well if your team has the right skills and motivation.
Be brave, be smart, and be consistent!
The Groworx team.